Monthly Archives:
February 2013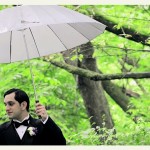 Liz and Reid had a very intimate wedding at Independence Grove, Libertyville Illinois.
We had planned ceremony outside, but it was raining! Quickly plans change…
There was a lots of love throughout this day, and so many wonderful things that I loved about their day, from Liz's "Extra" shoes to their choice of processional music.
Continue Reading–7 words totally