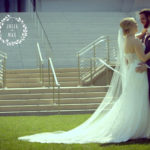 Happy 1-month wedding anniversary to our beautiful bride Julia and her handsome husband Max.
When choosing a White Wedding Cinema you do not have to wait months or years for your wedding movie.
Over the past few months we changed a lot to please our customers. Now our post-production work flow is even faster and better than ever.
Continue Reading–10 words totally